Why do we need to do all this? Why not just leave it alone?
The pond is heavily polluted and in a very poor condition. Water quality is poor and it supports far less wildlife than would be expected in a pond of this size. We want to improve all of these aspects. If we do nothing, the silt will continue to build up until eventually it becomes a damp, scrub. In short it will be lost to the Town.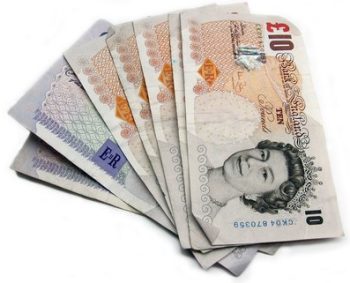 Who is paying for it all?
The South Pond Group has raised a great deal of grant funding to pay for this project. The main sources are from West Sussex County Council's Operation Watershed fund, from the South Downs National Park Authority's Sustainable Communities Fund, and from a grant from Chichester District Council, who are the owners of the site. We also have smaller grants from other groups, including the Arun and Rother Connections Project. We are grateful to all our partners and supporters for the money.

Who is doing the work? How do we know they know what they are doing?
We are using the most cost-effective expert contractor, following a bidding process. Salix (website: http://www.salixrw.com) are well known for a very wide range of projects including the wild flower areas at the Olympic Park and the coastal scheme at Medmerry near Selsey.
What work are they going to do?
They will reinforce the islands to protect them from further erosion. They will pump silt from the centre of the pond to create a deep central channel to improve water flow, and will use this silt to create shallow areas around the pond which will be planted with water plants and a reed bed.
Will you be draining and/or dredging the pond?
No, there will be no dredging of the pond. There will however be controlled pumping of silt from the middle of the pond to create a deeper channel for the water to flow through. No silt will be removed from the pond, it will simply be used to create shallow areas for planting in order to create new habitats.
Why is important to have shallow planted areas?
This is the key to improving the biodiversity of the pond. Water plants have a huge impact on water quality. Once this is improved, more insects will live and survive in the water and will have the chance to become air-borne insects. We should see, in due course, mayflies, dragonflies, damselflies and many other attractive species flying over and around the pond. This in turn will attract a wider range of wild birds and other creatures.
Won't you spend all this money and then find that the pond will just silt up again?
The pond and its feeder stream are based on sand, and so silt will always be an issue here. We cannot stop silt in the pond, but we can try to manage it more effectively. Reed beds are good for filtering out silt which can then be better managed. The deep channel will reduce silt deposits in the centre of the pond.
Could volunteers have done a lot of this work?
Some aspects of the work required specialist equipment and trained staff. However, there has been a huge contribution from volunteers locally. The work required the production of over 500 birch faggots. These have all been produced over the last few months by local volunteers cutting small trees on local heathland sites and binding the wood into faggots. Hundreds of person-hours of work has been put into this for free by these wonderful volunteers including local school children. It is a genuine case of sustainable recycling of local materials that would otherwise just be burnt.
What about the ducks, geese and other creatures that already live on the pond?
The contractors will be careful not to harm these creatures in the process. Of course they will be disturbed by it but they are all wild creatures and mostly capable of moving to less disturbed areas temporarily. The ducks will probably move upstream or downstream for a while. The geese have already mostly flown off for the winter and the two malnourished geese that cannot fly are capable of moving upstream. The local heron (which is probably several different birds rather than one) will easily relocate to other local ponds and/or garden ponds. They are very adaptable. In regards nesting birds, extra care will be taken and if necessary, some aspects of the work will be postponed.
Will it look a bit of a mess with all this going on?
Yes it is inevitable that the pond will not look at its best for a while when work of this scale is being carried out. We all have to be a little patient with this. Once the new plants start to grow and develop we will start to see the change. We will slowly lose the harsh concrete edges and see water plants instead. Over time the pond will transform. This may take a year or two to really become established, but it will be worth the wait.
I use the pond area most days. Will I still be able to use it when the work is going on?
Yes you will. Of course there may be some periods of minor inconvenience when machinery or materials are being moved around, but we will not be closing the pond area at all.
Can I come and watch the work being done?
Yes you can, and indeed we encourage people to come and see the work that is being done on improving the pond in our community! Local schools will be visiting too and we like to think of this as a major community event for the town. So come along and join in the fun.
This all sounds really good. Can I get involved in the project?
Yes, we would be delighted to welcome anyone who wants to give us a small amount of their time to help the project and the work that will be required in the future to preserve this wonderful community asset. If you want to help in any way, however limited, please speak to a member of the South Pond Group, or e-mail us at southpondgroup@gmail.com or go to What Can I Do To Help? page.
I can't do heavy physical work. I don't have much spare time. Is there anything I can do to help?
Yes, very much so. We have a wide range of voluntary roles that we need to fill for the future. And many are not about physical work. If you have other skills such as fund-raising, web-sites, social media, writing articles, researching history or other topics, taking photographs, carrying out wildlife surveys or just keeping an eye on the pond area and reporting any problems, please do contact us as above.